The Trade Council is a governmental export and investment promotion organization under the Ministry of Foreign Affairs. The organization brings together all governmental activities for promoting foreign investments in Denmark and Danish exports under one roof.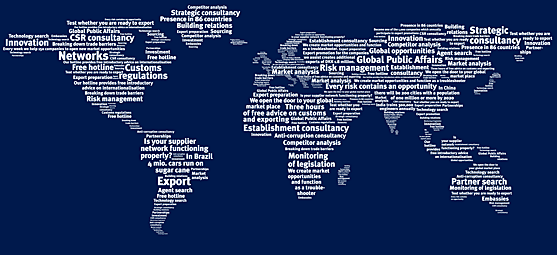 The Trade Council has about 100 employees in Denmark and 300 employees abroad located at more than 100 embassies, consulates and trade offices.

To ensure that the Trade Council's activities always are rooted in the needs that businesses have, a board has been established. The Board consists of active business people with international experience and industry insight.
The organization focuses on offering Danish companies individual advice on all matters of importance to their international activities. It is a professional and innovative organization that aims to ensure the best possible conditions for Danish industry to take part in the increasing globalization. Moreover, it is an organization that can act as a sparring partner for businesses at all levels.
The Trade Council is able to provide significant and tangible benefits for both new and experienced exporters. The goal is to provide Danish businesses the opportunity to enter into a close partnership that will improve the academic analysis of foreign markets and thereby increase their competitiveness.
The Trade Council in Riyadh also covers Oman, Bahrain, Kuwait and Yemen. Our team is consisting of sector specialists who works within different sectors to create the best results and highest value for our customers.